Nelson Mandela saw ICT as an enabler of a better future for all
As SA and the world celebrates the life and legacy of Nelson Mandela during the 100th centenary of his birth, Huawei's Vice-President for Southern Africa David Chen looks at Mandela's quest for a better life for all, and how he saw ICT as an enabler of that vision...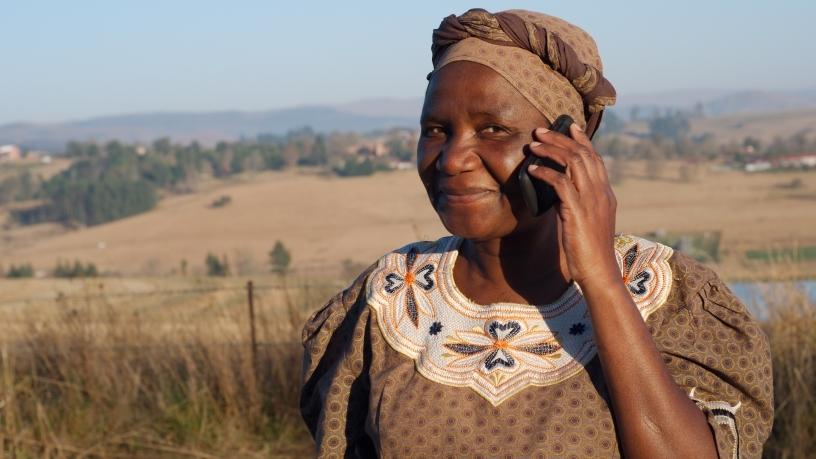 Nelson Mandela was a visionary leader in every sense. In 1995, as the first democratically elected president of South Africa, Mandela addressed the 7th World Telecommunications Conference and Exhibition in Geneva.
It was the first year South Africa participated in the global ICT event as a full member of the International Telecommunications Union, post-apartheid. In his speech, Mandela said it was crucial for South Africa and the entire African continent to be part of the organisation that would drive international policy, technological development, co-operation and skills transfer.
He also invited the ITU to hold its regional conference in South Africa in 1998. Twenty years later, in the year that would have been his 100th birthday, the ITU is holding its annual global conference and exhibition in Durban this September, says David Chen, VP of Huawei Southern Africa.
During that momentous speech, Nelson Mandela was particularly focused on the message that no one should be left behind in the information revolution that was sweeping across the globe. He noted that its impact on social and economic growth would be immense and rightly predicted that for the 21st century, "the capacity to communicate will almost certainly be a key human right."
Connectivity for all
Mandela said: "Eliminating the distinction between information rich and information poor countries is also critical to eliminating economic and other inequalities and to improving the quality of life of all humanity."
Mandela's words may have been spoken over three decades ago, but they still ring true today.
ICT is to the fourth industrial revolution what the railway was for the first, electricity for the second and automation was to the third.
The world is changing at a rapid pace as a result of technological adoption. The recently released Huawei Global Industry Vision (GIV) 2025, which offers insight into global ICT trends, predicts that by 2025, the total number of connections around the world will reach 100 billion. It also anticipates video will account for 89% of total data traffic, and 86% of global companies will adopt artificial intelligence (AI), creating a digital economy worth US$23 trillion.
For the millions of people in distressed regions of the world, connectivity represents a lifeline to growth and development. Using a mobile phone you can send, spend, and receive money; you access healthcare and health-related information. Connections give farmers the ability to access the marketplace, and children the chance to get an education.
But, that digital divide Mandela spoke about 33 years ago is still with us, due to challenges in accessibility and affordability, including geographic challenges of reaching small, remote communities, poverty and lack of basic knowledge and skills. A third of Africa's population does not have access to the Internet, and the majority of the unconnected live in rural areas.
To connect a rural community with 1 500 inhabitants, a telecoms operator would have to wait 10 years to recoup the cost of a single base station. Building a base station in remote areas costs more compared to deploying one in a city, due to the lack of adequate electricity and transmission networks.
Innovating to overcome challenges
To help telecoms operators go the last mile, Huawei developed a solution called RuralStar. It cuts down power usage to about 200 watts, equivalent to the power of about five regular light bulbs. This allows it to use solar panels in areas not connected to electric power.
Additionally, it uses LTE self-backhaul instead of microwave to connect to the networks. That means you don't need a direct line of sight to the next base station. You also don't need a 30-metre tower made of metal. It's compact, so you can build a cell tower with a simple wooden pole.
In Ghana, this solution gave Ghanaian villagers connectivity, solving the problem of coverage. And for operators, the solution cut in half their total cost, while reducing deployment time by 70%. The carrier was able to break even on its costs, with only 1 500 subscribers instead of 5 000 - and to do so within three to five years, instead of 10.
Connectivity creates unity
Mandela believed in elevating community over self, he espoused working together for the betterment of all. He lived his life according to the concept of Ubuntu, which means "humanity" and is often interpreted to mean, "I am because we are."
At this time, we are reminded that bringing hope to those less fortunate will always be a collaborative undertaking. Huawei is committed to playing a part in this process, and we know all of you are doing the same. It's a long-term effort, but together, we can make South Africa and the world a better place.
By David Chen, Huawei Southern Africa: VP.